Maryland Eastern Shore Hire Blue Coats CRAFTON
April 24, 2019
The appointment of Jason Crafton as the head coach of the University of Maryland Eastern Shore basketball program is both exciting and well deserved.
This is a great opportunity for Jason, and our entire staff is incredibly happy for him and his family. Jason's commitment to player development and culture helped guide the Blue Coats historic first season in Wilmington. There is no doubt that these principles will be on display at Eastern Shore.
On behalf of our entire organization, I want to thank Jason for his valuable contributions to the Blue Coats program and we wish him the best of luck with the Hawks.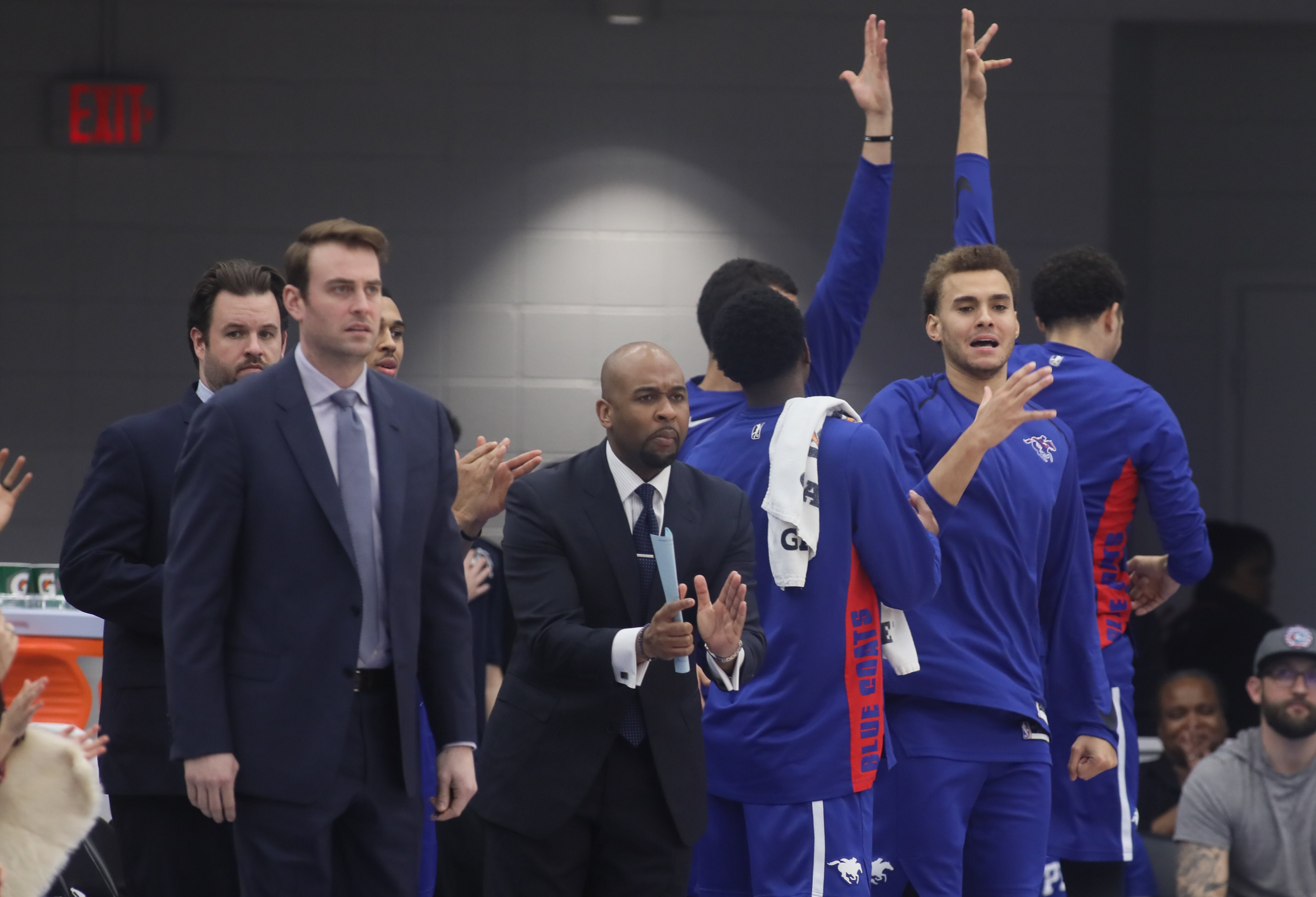 Delaware Bluecoats Assistant Coach JASON CRAFTON (CENTER) celebrates at the bench during an NBA G League regular season basketball game between the Delaware Blue Coats and the Maine Red Claws (Boston Celtics) Saturday, MAR. 23, 2019, at the 76ers Fieldhouse in Wilmington, DE. Photo By Saquan Stimpson
STATEMENT ON BEHALF OF PHILADELPHIA 76ERS GENERAL MANAGER ELTON BRAND:
Jason is a talented coach who made significant contributions to the Delaware Blue Coats organization, including the development of some of our team's dynamic and promising young players.
We are proud of the strides the 76ers and Blue Coats organizations have made in cultivating the next generation of elite coaches and wish Jason much success at the University of Maryland Eastern Shore.