Governor Carney Presents Fiscal Year 2024 Recommended Budget
January 26, 2023
DOVER, Del. – Governor Carney on Thursday presented his Fiscal Year 2024 Recommended Budget, sending the General Assembly a plan that will strengthen Delaware's economy, invest in public schools, support Delaware's families and workforce, and protect our environment.
"This year's recommended budget shows our priorities clearly with raises for teachers and state employees, major investments in housing and child care to support our families, and responsibly managing taxpayer dollars," said Governor Carney. "We'll also provide middle-class tax relief for working Delawareans. We're continuing to strengthen our economy, invest in public schools, support families and our workforce, and protect our environment. I'd like to thank members of the General Assembly for their partnership and for their consideration of this budget. I look forward to building on our work, together."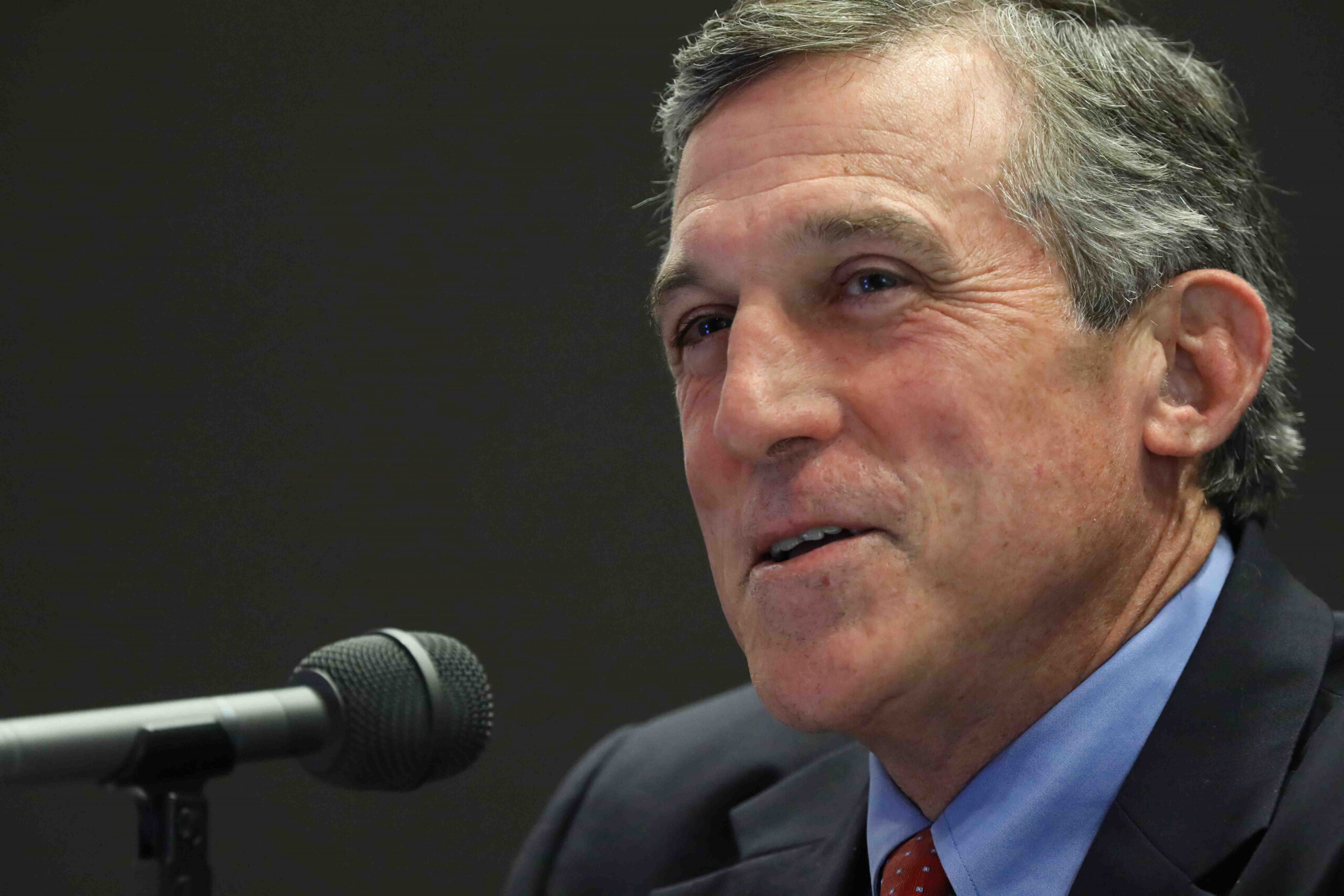 File Photo: Delaware Governor JOHN CARNEY answers questions regarding Delaware's response to coronavirus disease during a press briefing in the auditorium Tuesday, Sept. 15, 2020, at Carvel State Office building in Wilmington, DE. Photo By Saquan Stimpson
Fiscal Year 2024 Budget Highlights
The General Fund Operating budget totals $5.5 billion, growing 7.4% from FY23
Sets aside over $18.9 million in reserves (after projected cash to bond bill and grant in aid)
Appropriates $324.9 million toward one-time items in a separate supplemental appropriation bill
Takes continued steps toward providing compensation and pay equity for state employees
Increases teacher pay by 9% and public education employee pay by 3%
Increases Opportunity Funding investments by $15 million in our schools for low-income students and English language learners
Historic investment of $101.5 million in affordable housing programs and incentives
Supports economic development and infrastructure throughout the State
Continues investments in clean water, and economic development and fulfills our commitments to new school construction 
Supporting Delaware's Workforce
An additional year of historic pay policy, with a 3% to 9% with lowest wage workers receiving the highest percentage
Historic wage increase for teachers, 9% raise for teachers, and a 3% raise for public education workers
Establishes a $15 minimum wage for merit full-time state employees
Invests $194 million in state employee health care and other post-retirement employee benefits 
Investing in Delaware's Children
Purchase of Care rate increase to 100% of the 75th percentile of the 2021 Market Rate – $10.3 million
Increase of $6.1 million for a total of $12.2 million in the Early Childhood Assistance Program (ECAP)
Increases Opportunity Funding Investments by $15 million for a total of $53 million
$30 million for mental health services for elementary and middle school students
Increase of $3 million to the Wilmington Leaning Collaborative for a total of $10 million
Environmental Initiatives
$5.1 million for Cover Crop Investments to support climate-smart initiatives and improve water quality
$2.9 million for leadership assessment and remediation
$18 million for the Clean Water State Revolving Fund
$1.7 million for Conservation Cost Share
Investing in Affordable Housing
$101.5 in affordable housing investment – the largest in Delaware's history – including $31.5 million for housing initiatives including Catalyst Fund, Accelerator Fund, Market Pressure Relief Fund, and Preservation Fund
Click here to download Governor Carney's Fiscal Year 2024 budget presentation.
Watch the budget presentation on Governor Carney's YouTube page.