City Issues Weekly Traffic and Travel Advisory for Special Events, Street Repaving, Other Construction or Repair Projects
September 26, 2022
Wilmington's Public Works Department has compiled the attached list of streets on which construction or, maintenance will occur over the next week by the City itself, or by either DelDOT, Delmarva Power, or private contractors. The attached information is for Monday, September 26 through Friday, September 30, 2022.
The City's website contains a real-time map that is updated daily so you can follow any changes to the weekly schedule caused by weather or other construction-related delays. Public Works Commissioner Kelly Williams said every effort is made to compile the most accurate list each week of street projects that could affect your travel in the City the following week. She cautioned, however, that the time frames for the listed projects could be altered if they are delayed due to factors such as the weather.
Downtown Farmers Market:
Motorists are also reminded that the Downtown Farmers Market takes place at Rodney Square from 10 a.m. until 2 p.m. each Wednesday – rain or shine – through October. For this reason, Market Street between 10th and 11th streets will be closed every Wednesday to vehicle traffic from 8 a.m. until 3 p.m.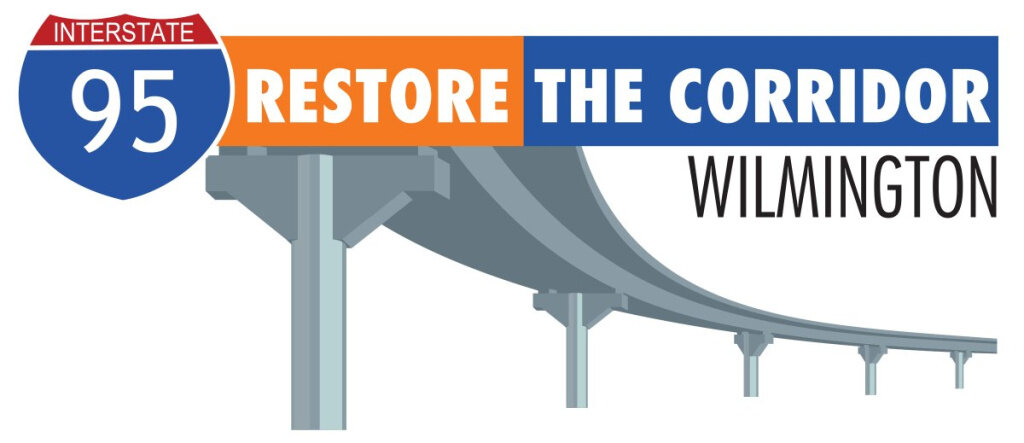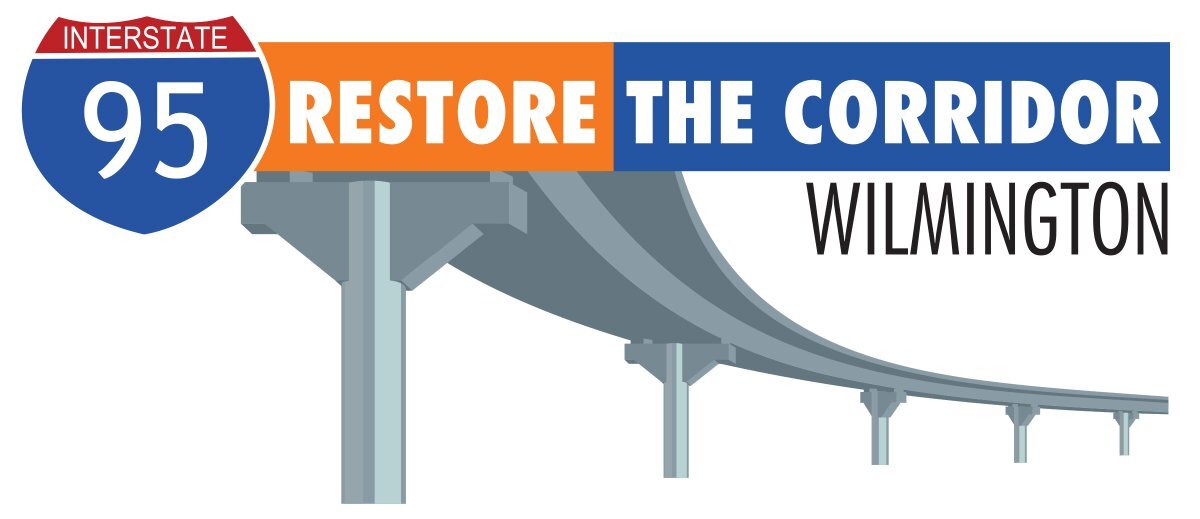 I-95 Restore the Corridor Project:
Phase Two of the Delaware Department of Transportation's (DelDOT) two-year reconstruction project to refurbish and resurface Interstate 95 which runs through the City of Wilmington is ongoing. Traffic continues to move in both directions on the northbound side of the highway. To keep up with what is planned, what will occur, and how it will affect your travels, please do the following:
•Visit the DelDOT Restore the Corridor website often (daily if possible) and sign up for updates including text messages: restorethecorridor.com
•Download and share an informative Restore the Corridor Project Guide, available online here.
•Call DelDOT with questions or concerns. The DelDOT Community Relations Office can be reached by dialing 302.760.2080, or you can direct your questions to the DelDOT Transportation Management Center by dialing 302.659.4600.
DelDOT has also announced that drainage and paving work near exits 7A/SR 52 and Exit 8/US 202 interchanges will require closures of Exit 7A/SR 52 south and the weekend closure of I-95 Southbound through Wilmington, according to the following schedule:
DelDOT advises motorists of several upcoming I-95 ramp closures:
• Exit 7A, SR 52 South/Delaware Avenue from Southbound I-95 – Weekend Closure beginning Sunday, September 25 at 8 p.m. and continuing overnight until 5 a.m. Monday, September 26.
• Exit 6, MLK Boulevard/5th Street off-ramp Southbound I-95 – Overnight Closure beginning Tuesday, September 27 at 8 p.m. and continuing overnight until 5 a.m. Wednesday, September 28.
• Southbound I-95 – Total Closure from Route 202 to I-495, including 2nd Street onramp to I-95 Southbound, from Friday, September 30 at 8 p.m. through Monday, October 3 at 5 a.m.
Slow Down in the I-95 Work Zone or Be Ticketed:
DelDOT and the Delaware State Police remind motorists that the Electronic Speed Camera Safety Program is issuing tickets with fines included if you go over the stated speed limit.
Additional information and sign-up for email/text alerts can be found at www.restorethecorridor.com
| | | | | | |
| --- | --- | --- | --- | --- | --- |
| Street Name | Start from | End at | Start time | End time | Work Type |
| (**) Market St. | 11th St. | 12th St. | 6/30/2022 | 10/1/2022 | Other |
| 10th St. | Bldg. #719 | Bldg. #719 | 9/26/2022 | 9/30/2022 | Gas Work |
| 4th St. | Clayton St. | VanBuren St. | 9/26/2022 | 9/30/2022 | Str. Work-DelDOT |
| 4th St. | Christiana St. | Poplar St. | 9/26/2022 | 10/10/2022 | Str. Work-DelDOT |
| 17th St. | Spruce St. | Locust St. | 9/26/2022 | 9/30/2022 | Gas Work |
| 22nd St. | Madison St. | Monroe St. | 9/27/2022 | 9/27/2022 | Gas Work |
| 23rd St. | Spruce St. | Locust St. | 9/28/2022 | 9/28/2022 | Gas Work |
| E. 23rd St. | Jessup St. | Market St. | 9/26/2022 | 10/7/2022 | Str. Work-City |
| W. 26th St. | Washington St | Market St. | 9/26/2022 | 9/30/2022 | Str. Work-City |
| Ashton St. | Tatnall St. | West St. | 9/26/2022 | 10/7/2022 | Gas Work |
| Broom St. | Bldg. #1125 | Bldg. #1125 | 9/26/2022 | 9/30/2022 | Gas Work |
| Chestnut St. | Clayton St. | Broom St. | 9/21/2022 | 9/27/2022 | Water Work |
| Cliff. Brown Wlk | 10th St. | 11th St. | 9/26/2022 | 10/7/2022 | Gas Work |
| Guyer Ave. | 9th St. | 10th St. | 9/29/2022 | 9/29/2022 | Gas Work |
| Jefferson St. | 22nd St. | 19th St. | 9/26/2022 | 10/7/2022 | Gas Work |
| Penna. Ave. | Grant Ave. | Greenhill Ave. | 9/26/2022 | 9/27/2022 | Str. Work-City |
| Pine St. | 9th St. | 11th St. | 9/26/2022 | 10/7/2022 | Gas Work |
| Tatnall St. | 22nd St. | 25th St. | 9/26/2022 | 10/7/2022 | Gas Work |
| Vandever Ave. | Heald St. | Church St. | 9/26/2022 | 10/7/2022 | Gas Work |
* Indicates nighttime work
**Indicates a closure that occurs Wednesdays