Most City Swimming Pools Will Open on June 27 Spray Parks Are Open Now
June 13, 2022
Wilmington Mayor Mike Purzycki and Parks and Recreation Director Ian Smith announced today that four of the City's five swimming pools will open for the summer beginning, Monday, June 27, 2022, and will remain open until Wednesday, August 17. The Joseph R. Biden Jr. Aquatic Center (formerly Prices Run Pool) at 26th Street and Speakman Place is currently undergoing repairs; an opening date will be announced soon. Because each pool has its own schedule, please visit this link www.WilmingtonDE.gov/citypools for the exact days and times when a pool is open. The pools opening this month are:
• Eden Park Pool, on New Castle Avenue
• William "Hicks" Anderson Center, Fifth and Madison streets
• Foster Brown Pool, at 7th and Lombard streets
• P.S. DuPont Middle School Pool, at 701 West 34th Street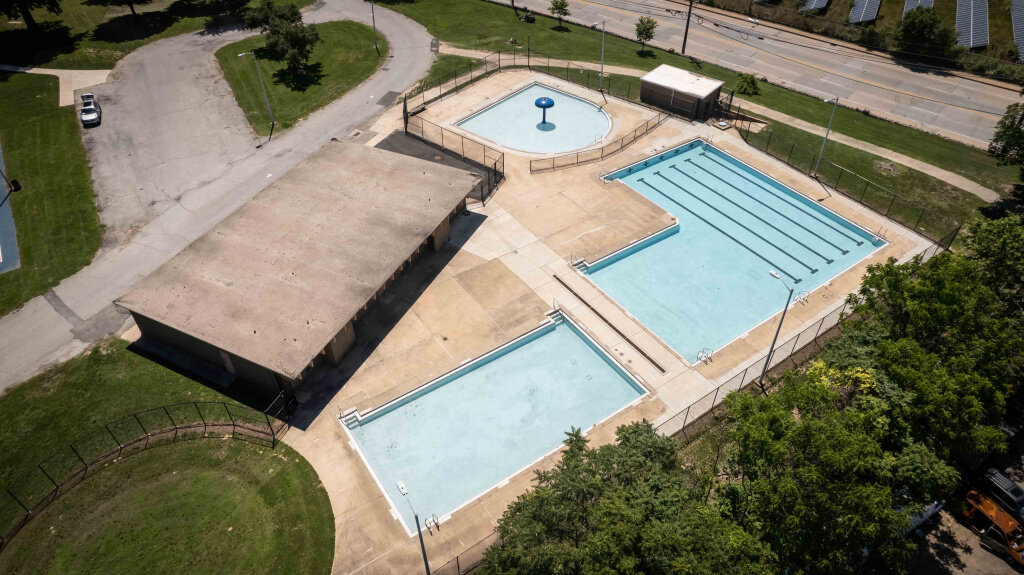 Eden Park Pool Photo By Saquan Stimpson
Wilmington's spray parks have already opened for the summer and will remain open until Labor Day. The spray parks are open seven days a week from 9 a.m. until 6 p.m. at the following locations:
• Helen Chambers Park, Sixth and Madison streets
• Judy Johnson Park, Third and Clayton streets (Under Repair, opening TBD)
• Mack Park, West 6th Street, and North Ford Avenue
• Father Tucker Park, 9th and Lincoln Streets
• Kosciuszko Park, 601 South Franklin Street
• Woodlawn Park, Fourth and Ferris streets
• Brown-Cichocki, Duncan Street, and 8th Avenue (Under Repair, opening TBD)
• Rodney Square, 10th and King streets
The Department of Parks and Recreation continues to take all necessary precautions to protect the public from COVID-19 by placing signage at all City pools. Masks and hand sanitizer will be supplied, and a dedicated staff person responsible for cleaning and sanitizing according to State public health guidelines will be at each pool throughout the summer.
For more information about the City's public swimming pools and spray parks, please contact the Department of Parks and Recreation at (302) 576-3810 or visit www.WilmingtonDE.gov/citypools.