City Issues Update on the Status of Residents Displaced from Seven Apartment Buildings Declared Unfit on Adams Street
May 18, 2022
Wilmington Mayor Mike Purzycki today updated the public, media, and elected officials on the status of residents who were displaced Monday when seven apartment buildings on North Adams Street were declared unfit for habitation by the Department of Licenses and Inspections. The owner of the buildings, A.J. Pokorny, has been cited by the City for 372 code violations. Residents living in 27 apartment units in the seven buildings had to leave their homes and are in various forms of shelter today.
Here is a link to the list of the 372 code violations issued to the property owner as well as the structural engineer's report, which lists the structural issues associated with these properties.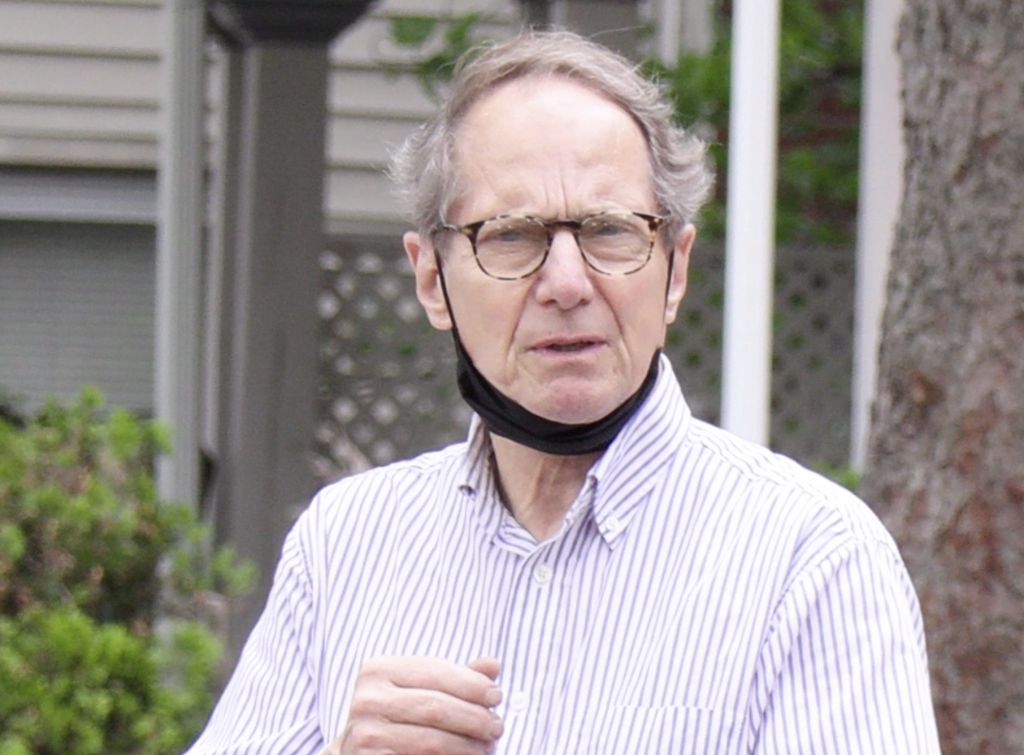 Property owner A.J. Pokorny stands outside of apartment buildings after they were declared unsafe for habitation due to structural problems Tuesday, May 17, 2022; in Wilmington, DE. Photo By Saquan Stimpson
The City, County, and State governments have been working together since Monday to ensure shelter and food for residents. As of this afternoon, here is the status of residents along with other information related to this unusually large displacement of individuals and families:
•19 residents are in shelter and are receiving meals at The Hope Center operated by New Castle County. The City is funding the shelter fees associated with this placement.
•11 residents are in a shelter at a local hotel. The State is funding this placement and the Food Bank of Delaware is providing food.
•The remainder of the residents are staying with family or friends.
•Any resident from the affected Adams Street properties who still needs shelter should contact Jen Prado, Wilmington's Constituent Services Director, at 302.576.2494.
•The City and State have established a Help Center for residents of the affected apartment buildings to provide one-on-one resource assistance regarding food and housing. Residents are also being given information about legal resources available in these types of situations.
The City will continue to provide updates regarding the status of the Adams Street residents as more information becomes available or as conditions warrant.
The Mayor today thanked all of the elected officials and community members who have offered support for the residents or have assisted in any way in providing resources to help them maneuver through this situation.
Inspection of 800 Block Adams Street