Mayor Purzycki Issues Proclamation Marking June as LGBTQ+ Pride Month in Wilmington
June 8, 2021
Mayor Mike Purzycki today issued a Proclamation designating the month of June as LGBTQ+ Pride Month in Wilmington. The Pride flag is currently displayed in the lobby of the Mayor's Office, on 9th Floor of the Louis L. Redding City County Building (as depicted in the photo below) where it will remain throughout the month. The full text of the Mayor's Proclamation follows as Wilmington proudly celebrates Pride Month.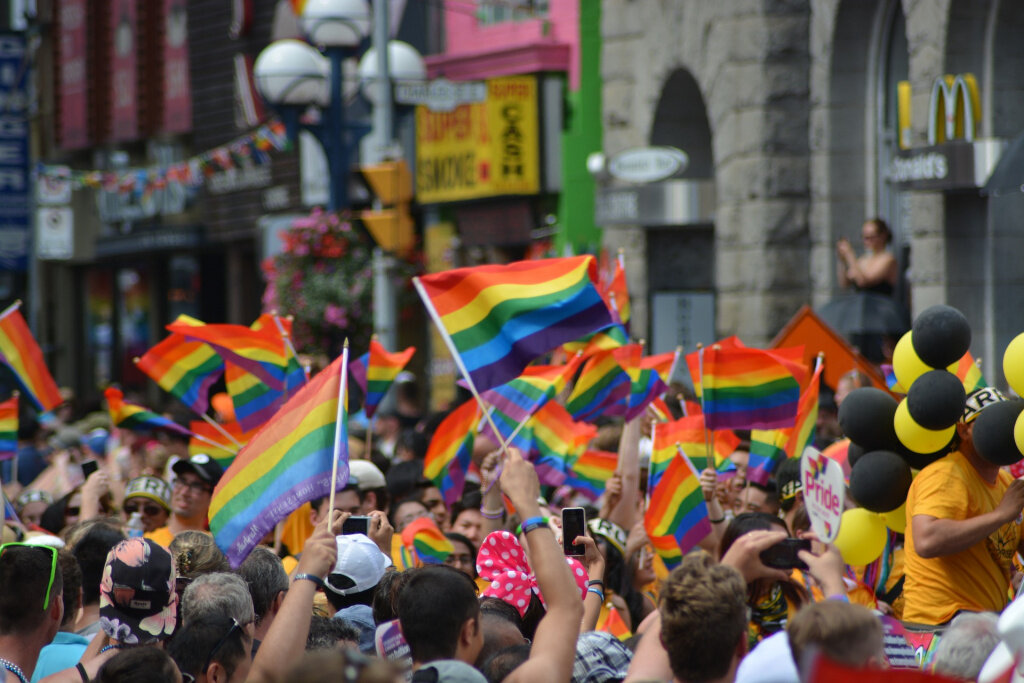 WHEREAS, the City of Wilmington continues to be a welcoming City that respects and values people of every background and advocates for equality for all, is pleased to recognize June as LGBTQ Pride Month for the fourth year in a row following the historic raising of the Pride Flag over Rodney Square in June 2019; and
WHEREAS, the National Human Rights Campaign's 2020 Municipal Equality Index (MEI) of more than 500 municipalities across all 50 states gave Wilmington a score of 88 out of 100 – the highest among eight cities and towns indexed in Delaware and 19 points higher than the State's next highest scoring city; and
WHEREAS, in recognition of the important contributions that LGBTQ individuals and groups have made to our City – to the arts, economics and business, education, government, sports, medicine, law, journalism, science and technology, and so many other fields – all of which have made us a better, richer, and stronger community; and
Now, Therefore, Wilmington proudly acknowledges the LGBTQ community and the vital role it has played – and continues to play – in the history and culture of our great City, State, and Nation, having endured and triumphed over prejudice and discrimination while offering up numerous examples of courage, determination, faith, patriotism, heroism, and perseverance from which Americans of all backgrounds can learn and draw inspiration.
Be it hereby known to all that Michael S. Purzycki, Mayor of the City of Wilmington, proclaims the month of June 2021 as
LGBTQ Pride Month
in Wilmington and urges all residents to celebrate and reflect on the diverse heritage of this once-marginalized community that continues to strengthen and enrich our City, as we strive to create a society that is more just, peaceful, and prosperous for all.