1 IN 4 DELAWAREANS HAVE RECEIVED AT LEAST ONE COVID-19 VACCINE DOSE
March 23, 2021
According to State officials, 26% of all Delawareans have received at least one shot of the COVID-19 vaccine. With just over 385,000 total doses administered to date, Dr. Karyl Rattay, Director of the Division of Public Health (DPH), says 135,222 people in the First State are now fully vaccinated and 72% of the state's senior population (65 and over) have received at least one, if not two doses of the COVID-19 vaccine.
"As supply increases, we continue to expand access to these life-saving COVID-19 vaccines," said Governor Carney. "Our goal remains the same: we want to distribute these vaccines in a way that's fast and fair."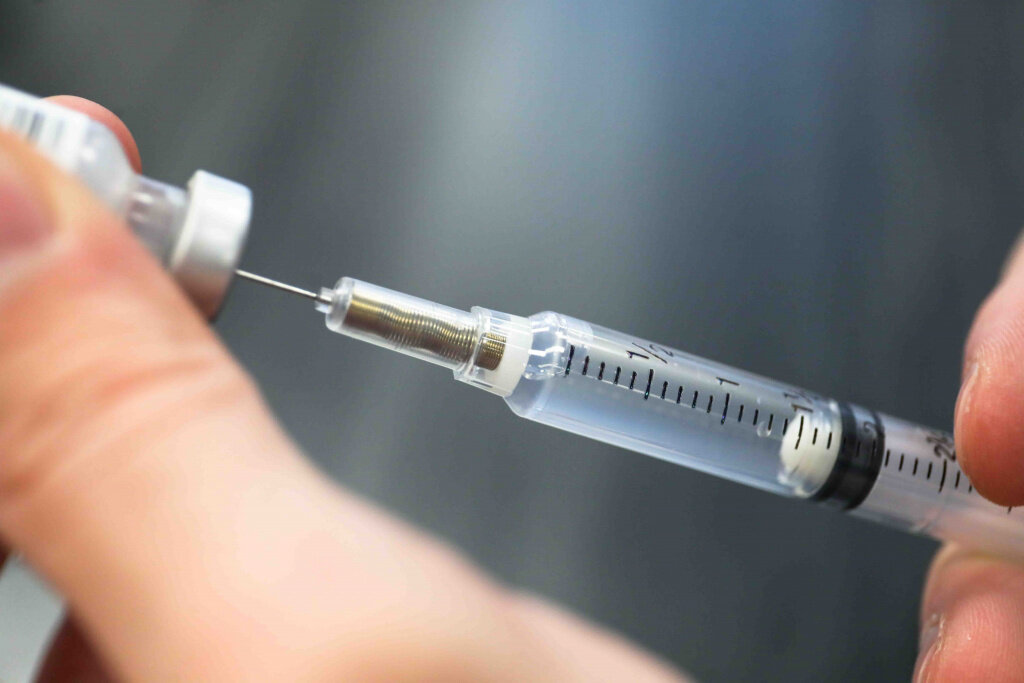 Pharmacist Eric Mink is seen using diluent to dilute the Pfizer COVID-19 vaccine prior to administering to patients Friday, February 19, 2021, at John Dickinson high school in Wilmington DE. Photo By Saquan Stimpson
Today, Governor John Carney and the Division of Public Health announced that all Delawareans 50 and over can now register on the State of Delaware's COVID-19 vaccine waiting list at vaccinerequest.delaware.gov. Governor Carney says the federal government has promised states will be receiving an increase in vaccine allocations in the coming weeks of Spring and continuing into the Summer. Carney also noted the federal government has promised a significant increase in doses of the Johnson & Johnson single-shot vaccine by next week.
"Even with increased vaccine supply, we continue to ask everyone to be patient," cautioned Dr. Rattay. "We have a large population to vaccinate and it may take several weeks to get to everyone."
Meanwhile, State officials expressed concern in a recent increase in new positive cases of COVID-19. Governor Carney says Delaware is currently experiencing 222.3 new cases per day on a 7-day moving average with hospitalizations due to COVID-19 complications back up over 100. Dr. Rattay added that specific areas of concern include Wilmington zip codes 19801 and 19805, as well as New Castle, Greenville and Middletown.
Written by Mikaelyn Austin