Mayor Purzycki and Gable Music Ventures Encourage Music
Lovers to Attend (Virtual) Ladybug Festival, Kicking Off Tonight
June 29, 2020
The nation's largest female-focused music festival moves online in its 9th year due to COVID-19 concerns and will feature 50 musical performances and more!

Mayor Mike Purzycki and Cultural Affairs Director Tina Betz join Gayle Dillman and Jeremy Hebbel of Gable Music Ventures [gablemusicventures.com] as well as Jet Phynx Films [jetphynxfilms.com] in reminding music lovers throughout Wilmington and around the globe that the 9th annual Ladybug Music Festival [theladybugfestival.com], the nation's largest all-female music festival, kicks off at 5 p.m. this evening.
The two-day event, sponsored by Chase Bank and ShopRite and supported by the City of Wilmington, moves online this year due to the COVID-19 pandemic. In addition to 50 established and emerging female artists – featuring Keri Hilson, KT Tunstall, and Vanessa Carlton – the festival will include cooking demonstrations, yoga, and inspirational stories by and about women with many special guests. The $20 donation [app.gopassage.com] to stream the event will help support the Sweet Relief Musicians Fund as well as Wilmington-based small businesses through Downtown Visions [downtownwilmingtonde.com]. The Gable Music news release is presented below.
'The Ladybug Music Festival goes DIGITAL in the Midst of a Pandemic'
(WILM., DE) – In the wake of COVID-19, Gable Music Ventures, creators of The Ladybug Music Festival®, announce they have partnered with Jet Phynx Films Creative Agency® to launch the summer's biggest online, ALL FEMALE music festival to audiences worldwide on June, 29 and June 30, 2020, kicking off at 5:00 PM EST. NO sunscreen or pants required!
Jamila Mustafa of MTV, BET, and other major broadcasting networks will be hosting this year's event. Tickets will go on sale via www.theladybugfestival.com [theladybugfestival.com]. Fifty Musical performances will range from female music powerhouses of all genres, including Keri Hilson, Vanessa Carlton, KT Tunstall, Mary Lambert, Larkin Poe, Kechi Okwuchi, and Evie Clair!
But – that's not all! This will be unlike any festival produced to-date. In addition to musical acts, the lineup will include: short cooking demonstrations, yoga, happy hour with an official Festival cocktail, and inspirational stories that all center around giving women a platform to shine. Special guests include three-time Olympic gold medalist Heather Mitts, Master Chef winner Jennifer Behm, and more!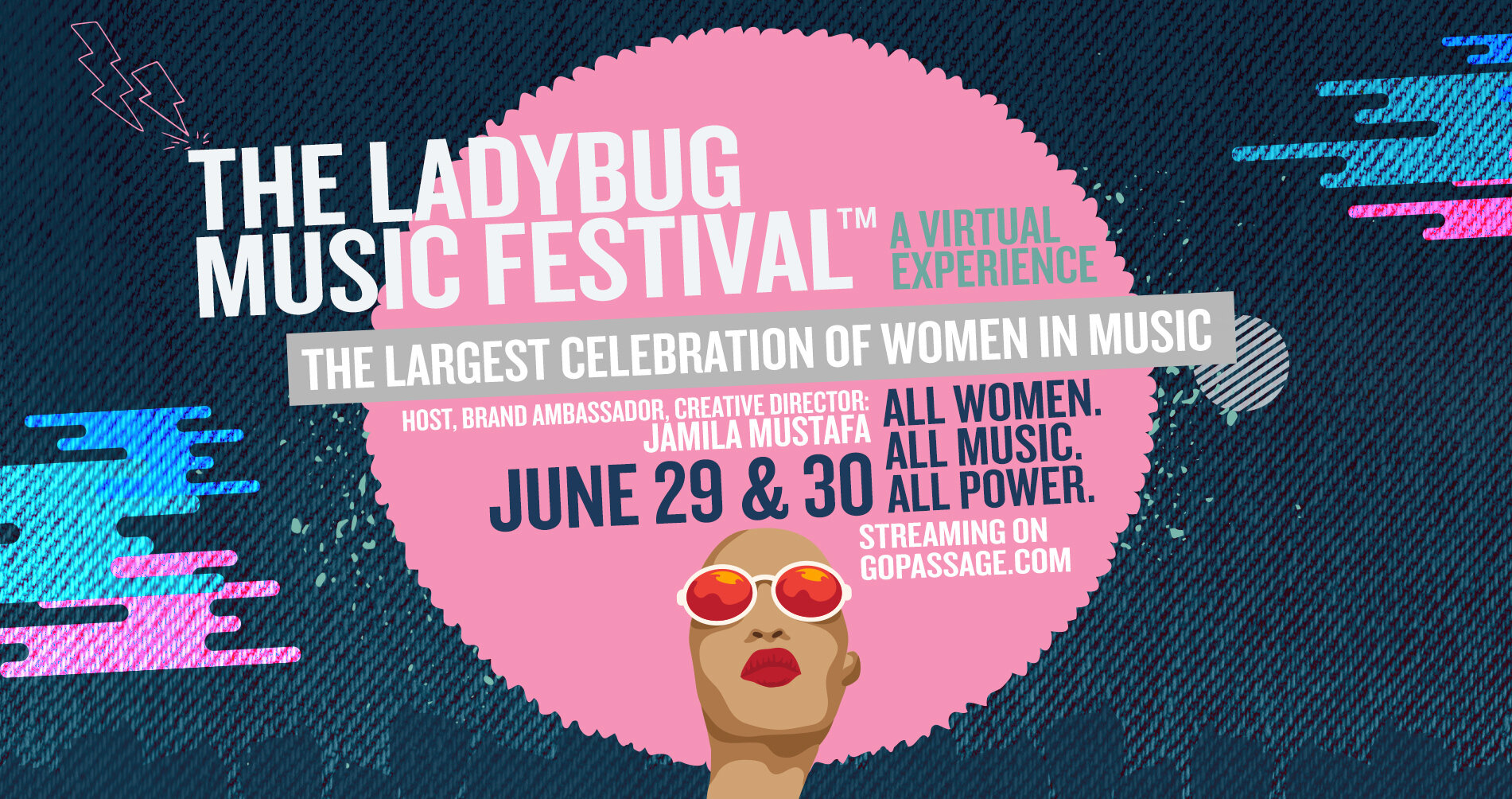 Did you know that on average female artists makeup only 19%-30% of festival lineups? Gable Music Ventures founded The Ladybug Music Festival with the intention of bridging this gap, celebrating the empowerment of women, and giving women a stage to share their voices. When the festival could not be held in public, the team saw an opportunity to continue its mission while also raising funds for those affected by the pandemic.
In doing so, there will be a $20 minimum donation to stream the two-day event. A portion of proceeds will be distributed nationally to the Sweet Relief Musicians Fund [sweetrelief.org], who will be creating a fund specifically to assist female artists in financial crises due to loss of business from COVID-19 event closures. Additionally, funds will be distributed to a Delaware-based non-profit organization, Downtown Visions [downtownwilmingtonde.com], to benefit the Wilmington based small businesses which would have normally been involved and profited from the live production of the event.
Chase Bank [chase.com] and ShopRite [shop.shoprite.com] are among several sponsors proudly supporting the movement for both the empowerment of women and the equality of women in music.
For more information, visit theladybugfestival.com, follow us on Facebook @LadybugMusicFestival, Instagram @TheLadybugFestival, or Twitter @LadybugFest.
COPYRIGHT – THE LADYBUG MUSIC FESTIVAL® 2020