CHRISTIANACARE BECOMES FOUNDING PARTNER OF DELAWARE BLUE COATS AND 76ERS FIELDHOUSE
January 7, 2020
DELAWARE'S LARGEST HEALTHCARE PROVIDER AND TEAM TO PROMOTE HEALTH & WELLNESS THROUGH SPORT
WILMINGTON — JAN. 7, 2020 — The Delaware Blue Coats, the NBA G League affiliate of the Philadelphia 76ers, announced today that ChristianaCare is an official partner of the Blue Coats, shining a spotlight on health and wellness for Blue Coats fans across the Greater Wilmington region.
"ChristianaCare is an incredible partner for the Blue Coats because we share a strong community commitment and seek to inspire the community through the power of sport," Blue Coats President Larry Meli said. "There could not be a more perfect fit to join our Founding Partners at 76ers Fieldhouse, a beacon of health and wellness in Delaware."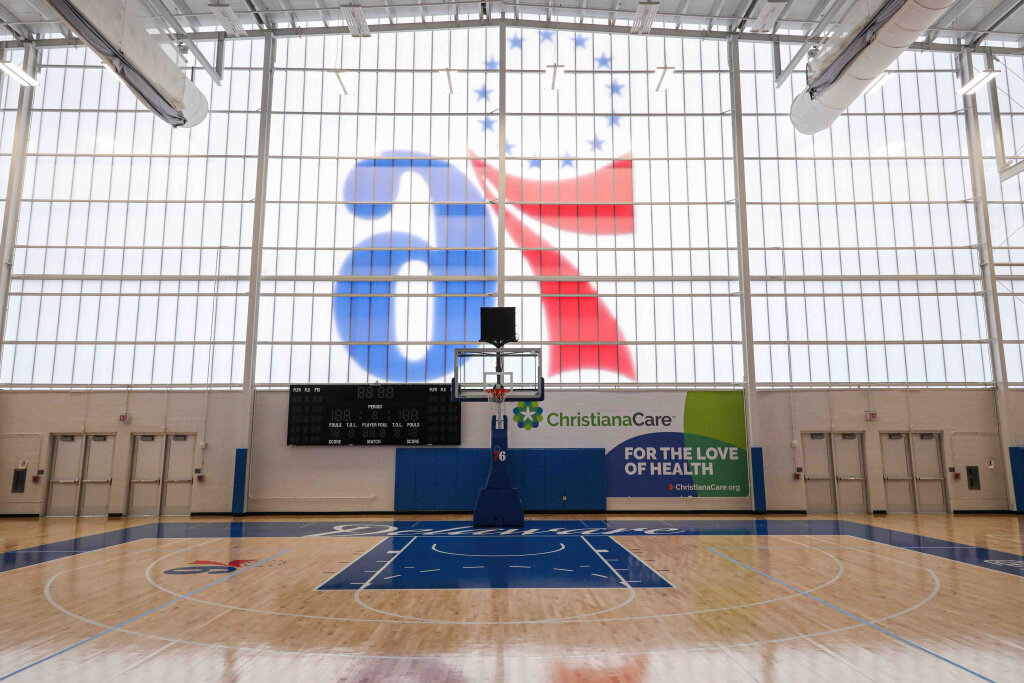 An exterior view of Christiana care signage at 76ers Fieldhouse Tuesday, Jan. 07, 2020, in Wilmington, DE. Photo By Saquan Stimpson
Through the cooperative partnership including 76ers Fieldhouse operator BPG | Sports, ChristianaCare will partner with the Blue Coats to inspire people across the community to make positive choices that impact their health. ChristianaCare will brand multiple premium spaces within the 161,000 square foot multi-sport arena and is scheduled to hold both corporate and community-based events at the venue. The Blue Coats and ChristianaCare are also set to co-produce digital and social content promoting healthy lifestyles.
"Why do we play? We do it for the love of the game—and we do it For the Love of Health.™" said Karen Browne, ChristianaCare's Vice President for Marketing and Communications. "As an official partner of the Blue Coats, we look forward to supporting our hometown team and highlighting the positive health benefits of living an active, healthy lifestyle. Go Blue Coats!"
Click HERE to see what the Delaware Blue Coats do for the love of health.
ChristianaCare will also have a presence on the Blue Coats' television broadcast, digital streaming, and radio broadcast networks, including local programing with DETV Channel 28 and 1450 WILM.
Source: The Delaware Blue Coats